Details

Category: Research products

Abcam
one of the largest catalog of the best antibodies in the world. Their products are high quality and ideal for various fields of research:
Cancer

Cardiovascular

Cell Biology

Epigenetic & Nuclear Signaling

Neuroscience

Signal Transduction

Stem Cell

Developmental Biology

Immunology

Metabolism

Microbiology
Abcam:Antibody,Abcam Assay kits and ..
Abcam Highlights:
Over 4000 Rabbit Monoclonal Antibodies available
RabMAbs offer multiple advantages to bring you the highest quality antibody possible
High quality cytokines and chemokines
From various expression system and species
Metabolism research tools from MitoScience
Novel products to advance your research
Optiblot: Western blot reagent, accessories & ECL kits
Save time and ensure you can consistently produce superior result
---
ติดต่อสอบถามข้อมูลการสั่งซื้อสินค้า  Abcam ได้ที่ Sales Representative
คุณประไพศรี ดิศแพทย์ (กบ) Tel. 087-758-8484 หรือ This email address is being protected from spambots. You need JavaScript enabled to view it.
** Biomed Diagnostics is abcam distributor in Thailand**
Details

Category: Research products
The Problem
Presently, biological materials such as nucleic acids, proteins, cells, viruses and vaccines, are maintained and transported in cold environments (4ºC, -20ºC, -80ºC and liquid nitrogen) to preserve sample integrity. Multiple freeze-thaw cycles or prolonged exposure to increased temperatures degrade precious and labile biological materials. Sustaining cold environments requires constant energy supplies and resources that are not always readily available or reliable. Consequently, transporting and storing biological samples often times involves enormous expense and complicated logistics. Despite elaborate precautions taken to maintain sample integrity, it has been difficult to control all environmental variables - until now.
The Solution
Biomatrica® offers an innovative alternative to reliance on cold chain logistics. They have developed SampleMatrix® a proprietary core technology to stabilize and protect biological materials at room temperature without degradation. The SampleMatrix technology was designed by combining extremophile biology that enables long-term survival of organisms in extremely dry environments, with synthetic chemistry. By exploiting these unique characteristics, Biomatrica products enable researchers in academia, pharmaceutical drug development, and molecular diagnostics to stabilize, ship and store biological samples for long periods of time with complete and rapid sample recovery, and at very affordable costs.
Consistent sample maintenance allows for experimental reproducibility, and therefore ensures reliability, speeds time to results, greatly reduces costs, and is an environmentally sustainable alternative to all forms of cold storage. This technology can be applied to thousands of currently available products in the biotechnology, diagnostics and pharmaceutical industries, and has direct applications for billions of samples generated from genome mapping, and sample archiving used for personalized medicine and forensics analysis in law enforcement and the military.
---
For more information, please contact us at This email address is being protected from spambots. You need JavaScript enabled to view it. or visit Biomatrica website
Biomed Diagnostics เป็นตัวแทนจำหน่ายผลิตภัณฑ์ Biomatrica ในประเทศไทย
Details

Category: Research products
For more information, please contact us at This email address is being protected from spambots. You need JavaScript enabled to view it. or visit Essen Biosciences website

Biomed Diagnostics เป็นตัวแทนจำหน่ายผลิตภัณฑ์ Essen Biosciences ในประเทศไทย
Details

Category: Research products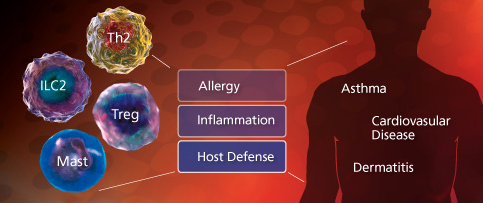 eBioscience offers one of the world's largest selections of antibodies, ELISAs and proteins for life science research and diagnostics. They are the industry leader in reagent, offering multicolor flow cytometry. They provide a comprehensive and innovative portfolio of antibodies, fluorochromes, and reagents for immunology, oncology, cell biology, stem cell biology, and diagnostics.
Featured products:
Multicolor flow cytometry reagent

Antibodies to IHC

ELISA kits

In addition to multicolor flow cytometry reagents, eBioscience offers a broad spectrum of reagents for the analysis of cytokines, growth factors and other soluble proteins. They offer bead-based multiplex immunoassays for the flow cytometer, ready-to-use ELISA kits, matched antibody pairs, proteins and standards providing a complete solution for biological system analysis.
---
For more information, please contact us at This email address is being protected from spambots. You need JavaScript enabled to view it. or visit eBioscience website
Biomed Diagnostics เป็นตัวแทนจำหน่ายผลิตภัณฑ์ Applied Biosystems (by Thermo Fischer Scientific) ในประเทศไทย
Details

Category: Research products
For more information, please contact us at This email address is being protected from spambots. You need JavaScript enabled to view it. or visit Hycult Biotech website

Biomed Diagnostics เป็นตัวแทนจำหน่ายผลิตภัณฑ์ Hycult Biotech ในประเทศไทย
Subcategories