Details

Category: Research products
Product category

 
 
 
 
 
 
 

 

 
Antibody quality highlights
>RabMAb® (Rabbit Monoclonal Antibodies) 
    Offer the superior antigen recognition of the rabbit immune system combined     
    with the specificity and sensitivity of a monoclonal antibody
>Recombinant antibodies
    give you the highest level of consistency between batches, peace of mind  
    with an uninterrupted supply, and the ability to engineer sensitivity and
    specificity.
>Knockout (KO) validation 
    To ensure you have highly specific antibodies, we use KO validation via  
    CRISPR/Cas9 genome-editing to give you the reliable results your research
    demands.
Products to support coronavirus research
    To help researchers navigate quickly to relevant products,
    listed below are antibodies and proteins specific for human
    coronaviruses and cytokine detection products here
| | |
| --- | --- |
| Name | AbID |
| Anti-IL-6 antibody | |
| Human IL-6 ELISA Kit | |
| Anti-IL-2 Receptor alpha antibody [SP176] | |
| Recombinant Anti-C Reactive Protein antibody [Y284] | |
| Human C Reactive Protein ELISA Kit | |
| Recombinant Anti-Ferritin antibody [EPR3004Y] | |
| Human Ferritin ELISA Kit (FTL) | |
| Anti-IP10 antibody [6D4] | |
| Human IP-10 ELISA Kit | |
| Recombinant Anti-MCP3 antibody | |
| Human MCP3 ELISA Kit | |
| Recombinant Anti-IL-1RA antibody [EPR6483] | |
| Human IL-1ra ELISA Kit | |
Knockout cell lines
    CRISPR-Cas9 knockout cell lines from Abcam provide you with reliable, off- 
    the-shelf, single-gene knockouts so that you can confidently interrogate the
    relationship between genotype and phenotype without having to establish
    your own knockout cell line.
    Clink this link: https://www.abcam.com/reagents/knockout-cell-lines
SimpleStep® ELISA® kits
- Single-wash protocol reduces assay time to 90 minutes or less
- High sensitivity, specificity and reproducibility from superior antibodies
- Fully validated in biological samples
-​ 96-wells plate breakable into 12 x 8 wells strips
Click this link:  https://www.abcam.com/kits/simplestep-elisa-kits
What is a SimpleStep ELISA?
SimpleStep ELISA® kits are sandwich ELISA assays that we have developed to be as simple and effective as possible.
Unlike traditional sandwich ELISAs, which take more than three hours to run, SimpleStep ELISA kits generate data in
just 90 minutes, without compromising performance.
How does SimpleStep ELISA work?
Figure 1. With SimpleStep ELISA kits, an analyte-capture and detector antibody sandwich complex
is formed in solution, which binds to the microplate via an affinity tag attached to the capture antibody
in the sandwich pair. See the video of how SimpleStep ELISA works.
For more information, Please contact:
Sales representative:
1.คุณประไพศรี ดิศแพทย์ (กบ)
     Tel. 087 758 8484
     E-mail: This email address is being protected from spambots. You need JavaScript enabled to view it.
     Line ID: kobcop
Technical support:
คุณอรศิริ เชื้ออินทร์ (อร)
    Tel. 084 725 7127
    E-mai: This email address is being protected from spambots. You need JavaScript enabled to view it.
    Line ID: 7257127
Details

Category: Research products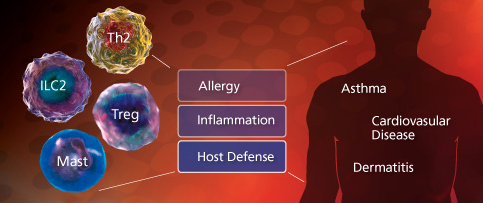 eBioscience offers one of the world's largest selections of antibodies, ELISAs and proteins for life science research and diagnostics. They are the industry leader in reagent, offering multicolor flow cytometry. They provide a comprehensive and innovative portfolio of antibodies, fluorochromes, and reagents for immunology, oncology, cell biology, stem cell biology, and diagnostics.
Featured products:
Multicolor flow cytometry reagent

Antibodies to IHC

ELISA kits

In addition to multicolor flow cytometry reagents, eBioscience offers a broad spectrum of reagents for the analysis of cytokines, growth factors and other soluble proteins. They offer bead-based multiplex immunoassays for the flow cytometer, ready-to-use ELISA kits, matched antibody pairs, proteins and standards providing a complete solution for biological system analysis.
---
For more information, please contact us at This email address is being protected from spambots. You need JavaScript enabled to view it. or visit eBioscience website
Biomed Diagnostics เป็นตัวแทนจำหน่ายผลิตภัณฑ์ Applied Biosystems (by Thermo Fischer Scientific) ในประเทศไทย
Details

Category: Research products
For more information, please contact us at This email address is being protected from spambots. You need JavaScript enabled to view it. หรือ This email address is being protected from spambots. You need JavaScript enabled to view it.

Biomed Diagnostics เป็นตัวแทนจำหน่ายผลิตภัณฑ์ Zybio ในประเทศไทย
จำหน่าย ชุดตรวจ COVID-19